| | |
| --- | --- |
| PWR Spotlight, Transitions Team Update, PWR & UUA News, and more! | |
Pacific Western Region
Newsletter • April 2023
PWR Spotlight: A Visit Can Mean A Lot

Rev. Sarah Schurr
PWR Congregational Life Staff

The Unitarian Universalists of Puna are a small group of seekers on the Big Island of Hawaii. Their average Sunday attendance is around 20 people. The nearest UU congregation is in Honolulu, several islands away. You would need to take a plane to get there. Staff from the UUA are always available by phone, Zoom, and email, but a staff visit to Puna is a rare thing indeed. But when it was available, they jumped at the chance.

My husband had a business trip to the Big Island earlier this year. I tagged along to work remotely and to enjoy the scenery. As our region's small congregation specialist, I reached out the UUs of Puna and made an appointment to meet with them during my stay. It was exciting for all of us. Margaret and Eleanor drove across the island to meet me in Kona. Bob joined by a video call. We had coffee in the hotel lobby and talked about their congregation. We talked about some key basics, like the importance of being mission-focused. We talked about the role of covenants and having good boundaries to keep the congregation functioning well. We talked about the ongoing importance of offering multi-platform services, even in a post-covid time. We talked about the work in our faith communities of moving from "I to We". The Puna leaders were very engaged. They heard all this with open minds and open hearts. and asked great questions. Before our meeting ended, I made sure they were familiar with resources like the regional newsletter and how to find good information on LeaderLab.

The information I gave them could have been gleaned from web-based articles, had they known where to find them. Questions they asked could have been answered on a phone call, had they known they had those questions. Sometimes, with small and isolated congregations, it is easy for us to forget just how basic their support needs can be. And it is harder for groups like this to feel connected with the current state of Unitarian Universalism when the only way to get to another UU group is to travel a long distance. There are a few special gifts that an in-person visit can bring. In-person visits provide a personal connection, where body language is easy to read and respond to. Having coffee together helps build an instinctive connection; breaking bread together has always been way to build relationship. And I think the Puna leaders felt like my visit with them showed respect for who they are and what they are doing for our faith. I felt so lucky to have been able to support our UUs of Puna while I was in the area. I think they felt lucky too.

More ways for small congregations to connect and thrive:
1 – Make sure you know who your primary contact is on the PWR staff and be in touch. Each of our congregations has a PWR staff member who is there to be in relationship with them. If you don't know who your primary staff contact is, check here.

2 – Presidents can attend special Zoom gatherings. Each primary contact staff member hosts regular online meetings for the presidents of congregations they work with. It is a great way for these lay leaders to connect with their peers. Sometimes it is nice to connect with someone who has similar joys and challenges.

3 – Take part in special UUA small congregation meetings and trainings. We have whole host of resources just for smaller congregations available on LeaderLab (for example, our "Meaningful Worship for Small Congregations" offering) and we offer a unique day of training every year. This year it is a symposium on Part Time Ministry being offered on May 13th. See below for details.

4 – Need help filling your worship calendar?  The MidAmerica Region is hosting a free "sermon of the month" for small congregations. You can use these pre-recorded sermons in your small congregation free of charge. Many are by UUA staff, and on topics of interest. Contact plund@uua.org for access.

5 – Know that you are not alone. About one third of all our UU congregations are considered "small". Congregations of all sizes and shapes have a place in our community of communities. And contributions from all kinds of congregations make our work possible through the Annual Program Fund. Thank you for your support, today and tomorrow.
Save the Date: Part-Time Ministry Event
Save the date for this virtual one-day event designed especially for congregations that have part-time ministry, ministers who are serving congregations part-time, as well as congregations and ministers who are considering part-time ministry.
"The Possibilities of Part-Time Ministry" will take place on Saturday, May 13, 2023, 12-5pm ET/9am-2pm PT, featuring theme speaker G. Jeffrey MacDonald, author of Part-Time is Plenty, Thriving without Full-Time Clergy.
Registration and details coming soon!
Register Now for General Assembly!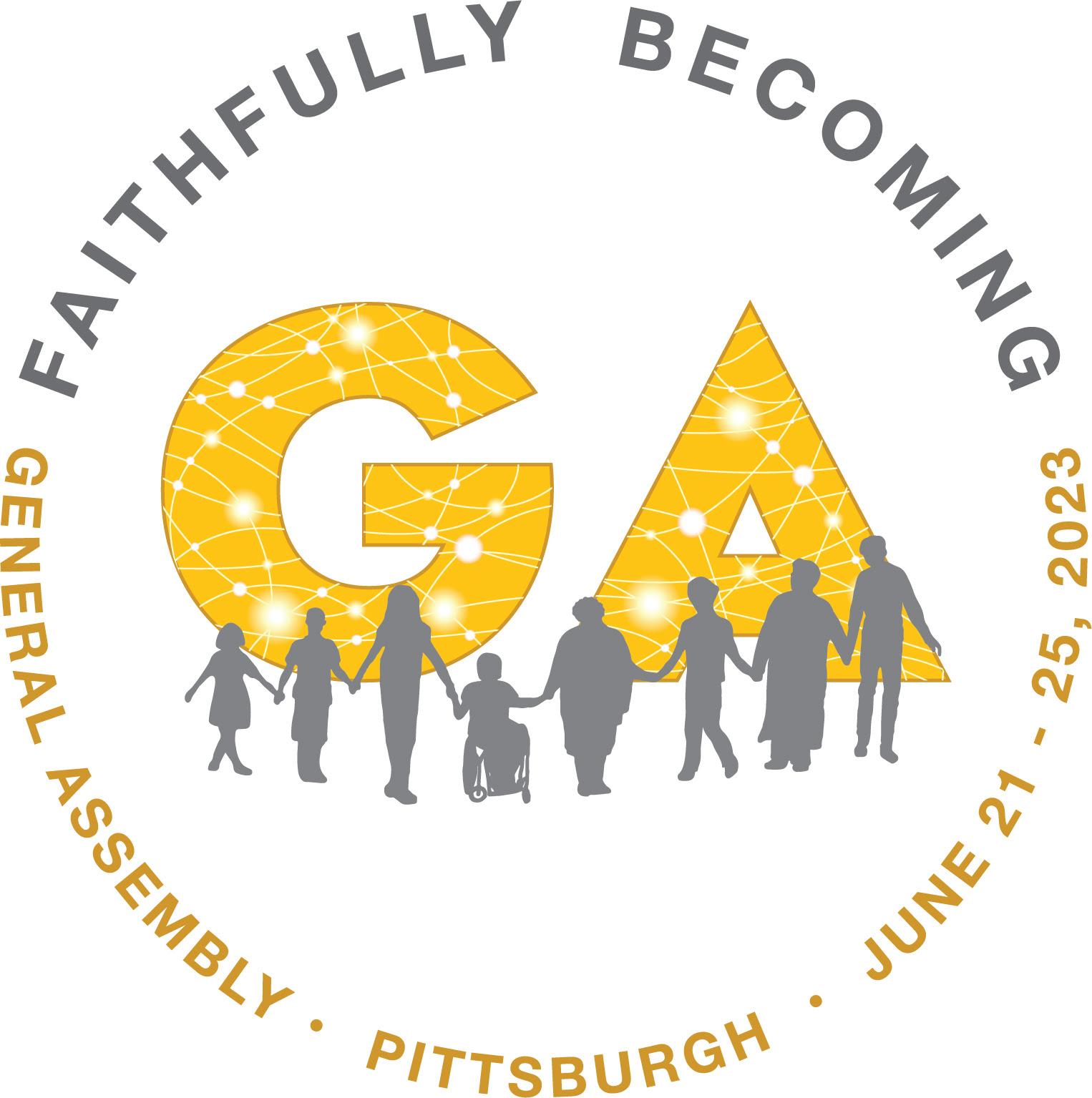 The theme for General Assembly 2023 is "Faithfully Becoming." We are at a threshold moment for our faith and will choose the next path in our journey. We will consider new articulations of Article II (including our Principles and Purpose) and elect a new President to lead our Association. These are decisions that will shape who we are and how we respond to and grow through these times. These changes offer us possibilities for becoming more connected, courageous, inclusive, generous, and continuing our ongoing journey of becoming Beloved Community.
Registration is now open!
Register early to secure the lowest rates. Volunteer opportunities and financial support are available.
GA Housing Reservation System is Now Open!
Reserve your housing today! To book your room today, visit the GA Housing Reservation System. Any reservations canceled after May 22 will be subject to a $50 cancelation fee. The housing reservation system will close for new reservations on May 23. Learn more about General Assembly housing options here.
Presidential Forums Continue
The series of presidential candidate forums contiues, to allow delegates and members to learn more about Rev. Dr. Betancourt. Planned in concert with the Election Campaign Practices Committee with support from UUA staff, each forum will offer both on-site and virtual participation. There will also be an additional forum during General Assembly in June.
All Unitarian Universalists are welcomed and encouraged to engage with the presidential candidate forums and the process as a whole, to ensure our next UUA President may establish the foundation for their leadership with broad participation.
It's April: Shower Your Staff With Care
Jan Gartner, UUA Compensation and Staffing Practices Manager
Every year, we update our Benefits Tune-up Workbook, one of the most popular resources offered by the UUA Office of Church Staff Finances. It helps congregational leaders understand our benefit plan rules – necessary documents, eligibility criteria, enrollment windows, and more. Ensure plan compliance and take good care for your staff by having good protocol in place for benefits administration!
Autism Acceptance Month April 2023
| | |
| --- | --- |
| | |